One bride's story . . .
Meet Kristine. Though I work with many brides, I rarely see the wedding photos. This time I had the pleasure of attending the wedding and taking photos as the lovely bride is my niece.
Kristine planned an outdoor country club wedding with black satin bridesmaids' dresses and lemon and lime accent colors. Tables were beautifully decorated with black linen runners and real lemons and limes in clear vases with water. Working with me, she chose Swarovski crystal heart pendants to accent all the jewelry. Her necklace set also contains sparkling sterling chain with white freshwater pearls and crystals. The bridesmaids are wearing glowing hand knotted lime green Swarovksi crystal pearls.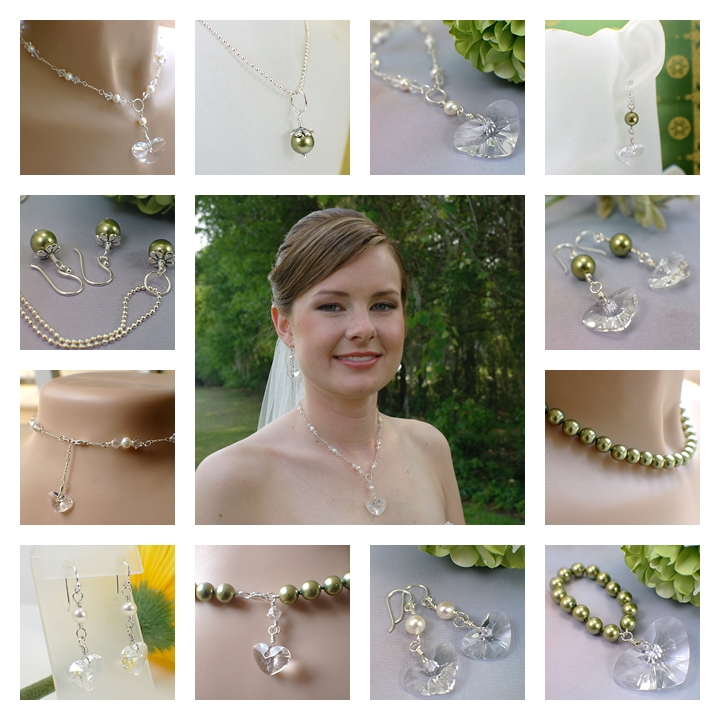 In addition to the bridal jewelry, we made Kristine an everyday set so she can carry the memories of her special day any time she likes. We also made keepsake Christmas ornaments for the bridal party and immediate family.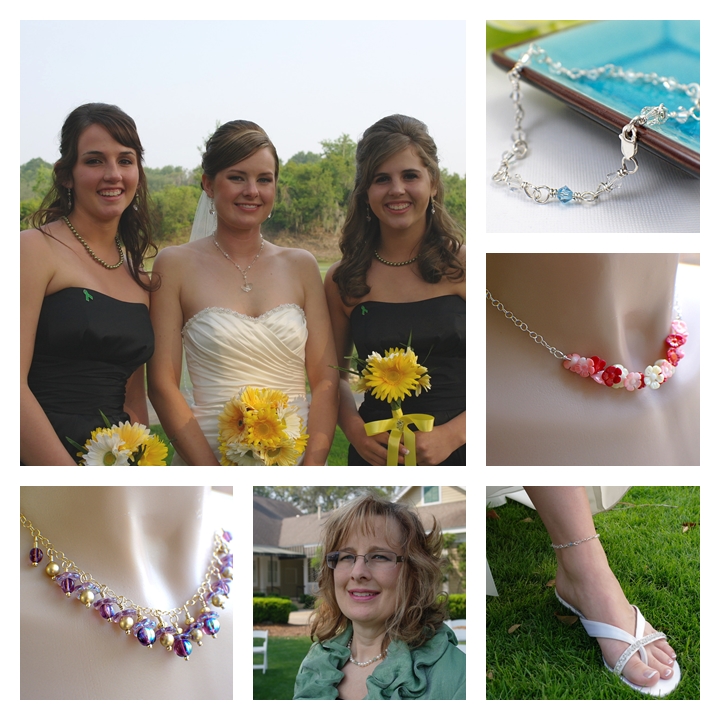 I designed a special "Something Blue" anklet for Kristine which I now sell for other brides. The mother of the bride and some guest wore my jewelry designs for the occasion.
Shop the bridal collection.